About the Ticket to Work Program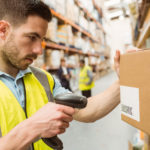 The Ticket to Work program is a federally-funded employment program designed to provide Social Security disability beneficiaries who receive either SSI or SSDI benefits the choices, opportunities and support they need to enter the workforce and maintain employment with the goal of becoming economically self-supporting over time.
---
Work Incentives & the Ticket to Work Program

You may keep your Medicaid/Medicare while you work.

You have access to individualized support services.

You can work to help you reach your goal of financial independence.

You can try work with confidence, knowing your benefits continue during your transition period.
You can learn more about Work Incentives in Social Security's Red Book.
---

Participation in the Ticket to Work program is free and voluntary and can help Social Security beneficiaries go to work, get a good job that may lead to a career, and become financially independent.  The beneficiary can choose if, when and where to use their Ticket.
Under the Ticket to Work program, ENs are available to provide services, free of charge, to ticket holders. They can help you with free career counseling, job placement, and then ongoing support once you have started working. If you think you are ready to return to work or make more money at a job you already have, an EN may be right for you.
Once you assign your ticket to an EN, you begin a 5-year relationship of support depending on the life of your ticket.
About Expanding Life LLC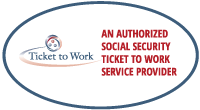 Download our brochure
Our company offers Life Coaching and Job Development services specializing in finding your true purpose and putting into action a career that is in alignment with your goals and passion. All of our efforts come from our deepest passion for seeing our clients succeed and be in a joyful outcome with their career.
Beverly Marshall is a life coach and has been providing job placement services to thousands of people in both the Ticket to Work program and state agency programs.
As a life coach Beverly can help you find your intended career and help you achieve financial freedom and life changing transformation. By helping people move through any fear, past or present barriers, Beverly can help you create the life you really want to live.
Those who work with Beverly can expect to see powerful changes in many areas of their life, from improving relationships to finding their perfect job or bringing their career to a new level by clearing up conflict at work, or simply regaining a powerful new attitude towards life.
Services EL provides for Ticket to Work ticket holders:
Career Planning
Individualized Work Plan
Interview Preparation
Resume Development
Job leads and employer interviews
Job Placement
Ongoing Employment Support and Job Retention
Ticket Follow (for those who are already employed and need to have their ticket followed by a authorized EN)
If you are ready, simply fill out the form below and Beverly will contact you within 3-5 business days.
Get started today!